Welcome to Hog Roast Walsall, the number one hog roast suppliers in the Walsall area. We have been the frontrunners in hog roast catering in Walsall for a number of years as well as offering increasingly varied catering packages that are suitable for any occasion in Walsall. Our extensive event catering experience covers a wide array of different types of events in Walsall and we are able to offer you a bespoke catering package that will be perfect for your requirements.
If you've always want to surprise that special someone, or if you've been tasked with putting together the office annual party, or if you're just looking to put together a good old celebratory bash and need to feed a hundred plus mouths, then Hog Roast Walsall has a dining menu for you. Our catered services are flexible to a range of events from the most high dining formal affairs to the casual outdoor cookouts, we have something for every taste. So come and let us find yours today!
Unbeatable Hog Roast Catering in Walsall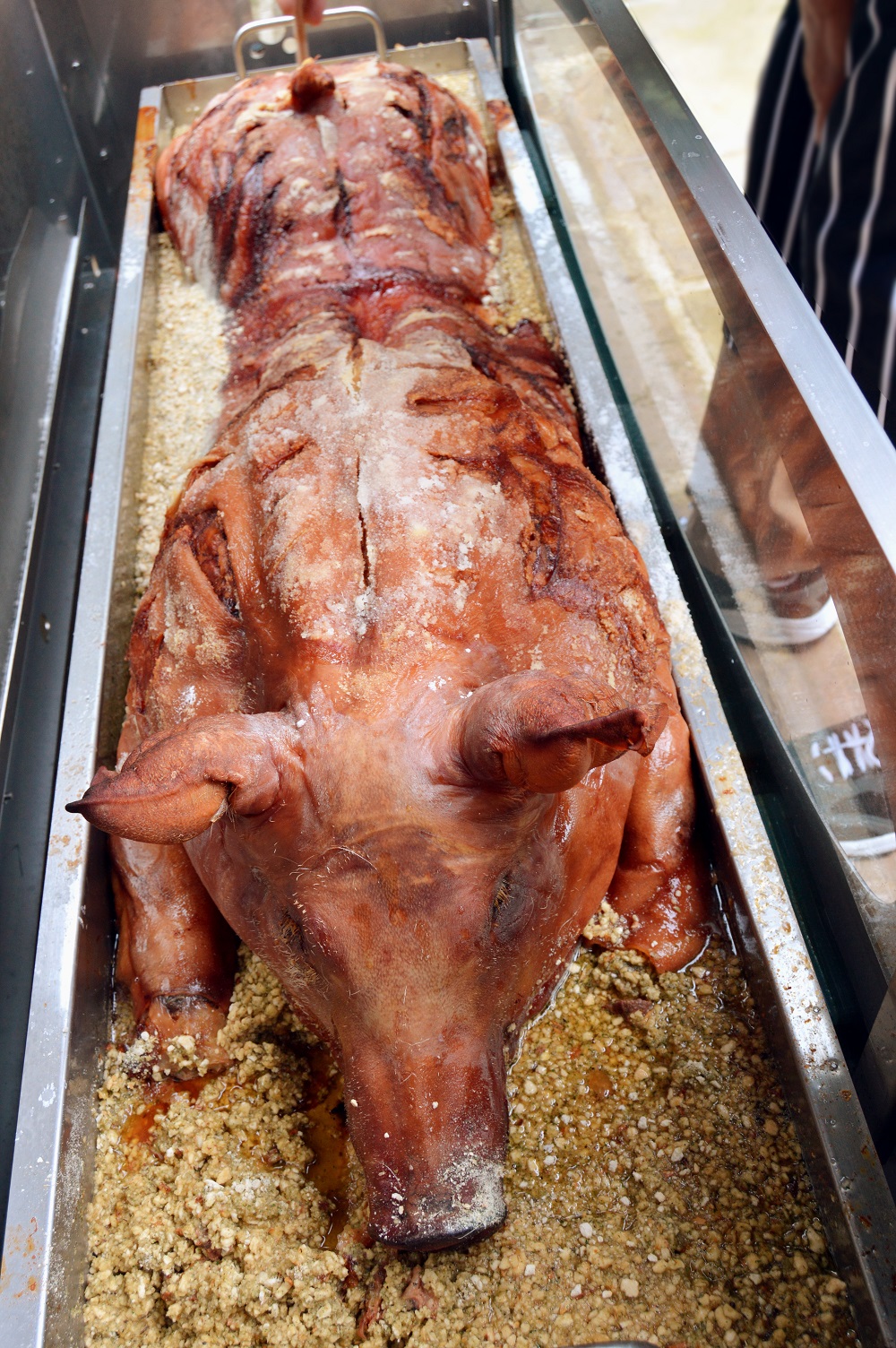 Hog roasts have been around for a long time and in the past, they would have taken pride of place in many medieval banquet halls across the country. The Hog Roast Walsall team have revamped hog roast catering in the local area and brought it firmly in-line with the expectations of modern diners. By refining this traditional technique, our hog roasts are also able to take pride of place in many diverse settings in Walsall.
We whilst have adopted the same cooking process that was used in the past, we have incorporated it with the most modern hog roast catering technology available on the market in order to present hog roast catering as a contemporary catering option for all manner of events in Walsall. The method of slow cooking pork optimises its succulence and flavour, and it is a technique that the Hog Roast Walsall team have perfected and made our own.
Cooking our pork slowly for several hours results in incredibly tender and tasty meat that just falls off the bone. Our hog roast sandwiches are always incredibly well-received at every event we cater for in Walsall, especially when they are paired with our homemade apple sauce and crispy crackling. Our hog roasts are ideal for so many occasions in Walsall and a great way of feeding a lot of people at large-scale events if you want both high quality, freshly made food and generous portion sizes.
Varied catering packages for any event
The Hog Roast Walsall team appreciate the importance of offering our diners more than just our signature hog roasts in order to be a viable catering choice for a broad spectrum of events in Walsall. This is why we are continually developing our catering packages to ensure that our food is on trend, appeals to all tastes and takes a range of dietary requirements into consideration.
Visiting the menus page on our website will highlight how varied and comprehensive our catering packages are, and we offer impressive modern menus for wedding receptions, private parties, corporate entertaining, community events and more. Our menus vary in style, from buffets to 3-course meals, but they all offer lots of appealing options alongside our classic hog roasts, including different slow cooked meats, barbecue favourites, and vegetarian and vegan dishes.
So, whatever occasion you have on the horizon in Walsall, the Hog Roast Walsall team can give you the tastiest slow cooked pork around, in addition to a diverse catering package that will more than meet the needs of your guests.
Tailored customer service that meets your needs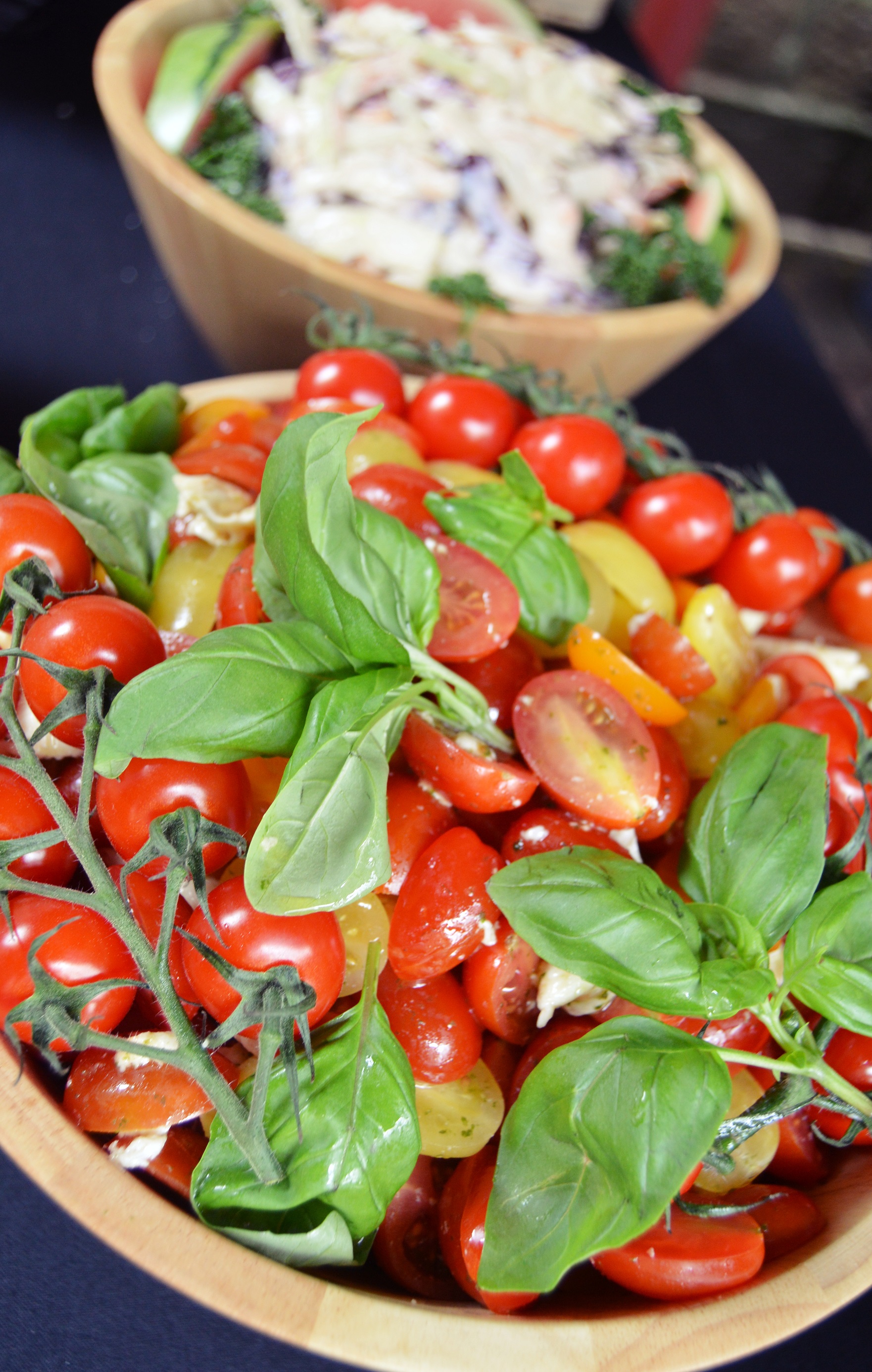 The Hog Roast Walsall team pride ourselves on the standard of our service as much as the quality of our food. We aim to make hiring us to cater for your event a completely hassle-free, straightforward and pleasant experience from start to finish. If you would like more information about our catering services, a free quote or a chat about which catering package would be the most suitable for your event, you can drop us a line by email, give us a call or simply complete the quick and easy online query form on our website.
We are always on hand to answer your queries and we will follow your requirements to the letter when it comes to putting together your menu for your event in Walsall. We are also open to any suggestions you may have for your menu if there is a specific dish you would love to have or you have guests with certain dietary restrictions that need to be taken into account. We will also offer you an excellent level of service during your event, in whatever style is best suited to the occasion, whether it be a buffet or a sit-down meal.